Neel Ranaut: From Village Superstar to Content Creator on Instagram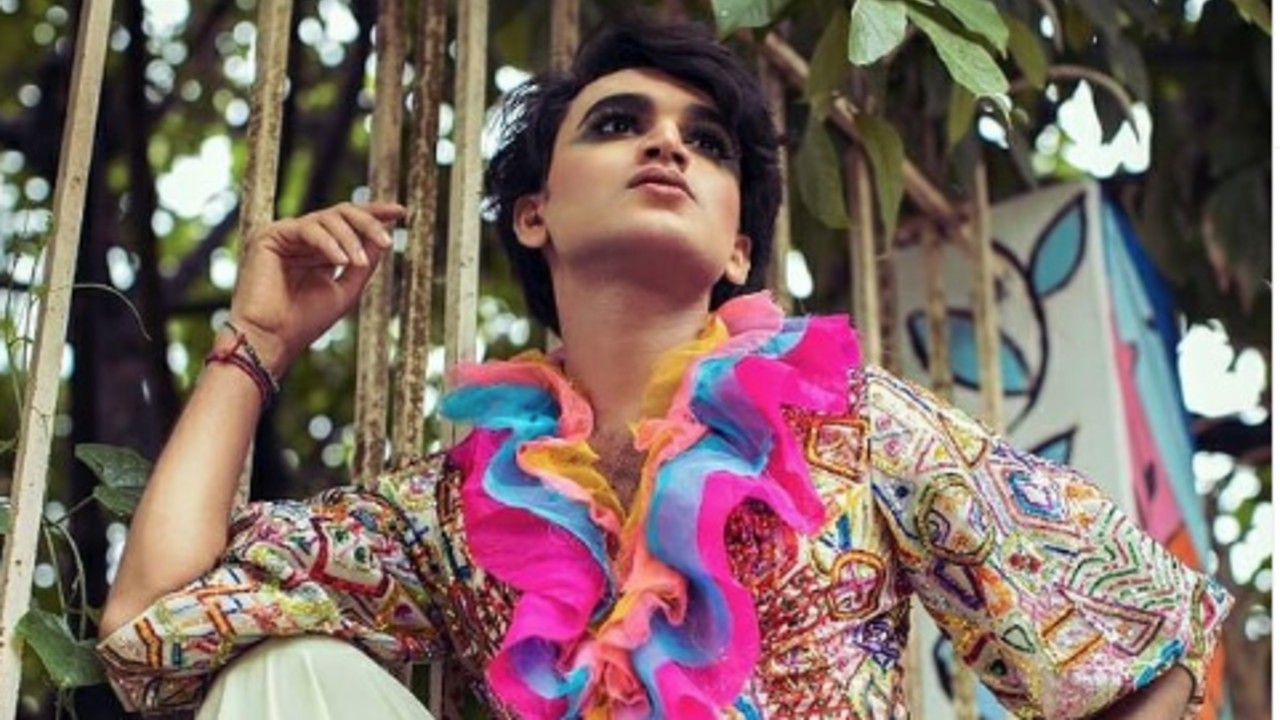 We take you through Neel Ranaut's journey in an exclusive interview with Caras India. Get ready because he's amazing, of course…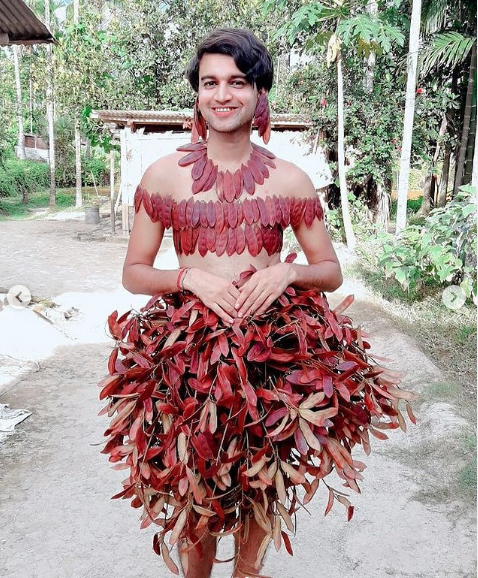 "My real name is not Neel Ranaut, I just liked the color blue ( Neela ) and I am a big fan of Kangana Ranaut. So I picked my pen name as Neel Ranaut"

Neel Ranaut
Named as Sarbhajit Sarkar by birth, and born in the Teliamura village in Tripura, 'Neel' is an instagram content creator. He has wooed audiences, including big names from the industry like Disha Patani and Sandeep Khosla, with his spectacular recreation of celebrity outfits. It's not just what he creates, but how he creates it with, is what stands out.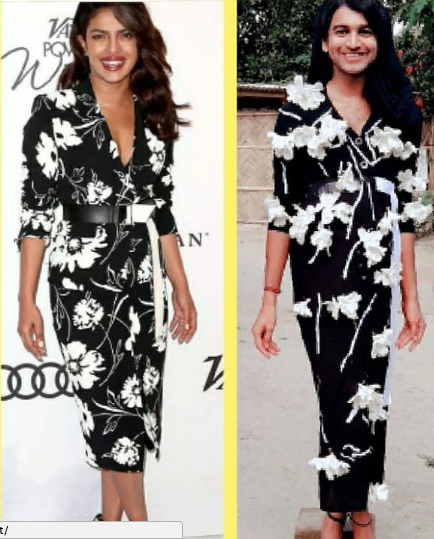 All Kinds of Elements
To compose clothes that are either glamorous or identical to those of celebrities, Neel uses all kinds of elements from the village or just elements around him. It can be leaves, flowers, ribbons, papers, and sometimes even his mother's petticoat.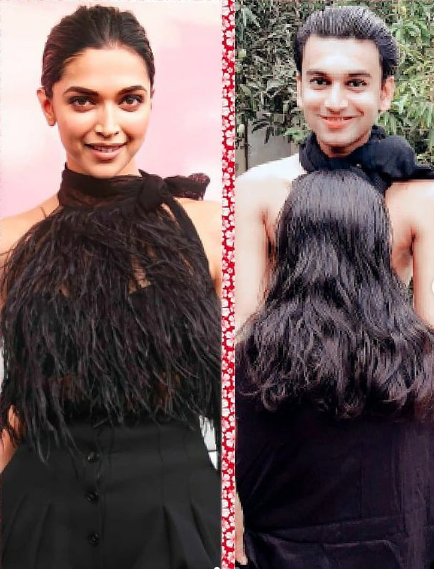 "I just try to use anything which is available around me, without buying anything. Everyone uses clothes, so why not do something different? I think everyone has everything in abundance, they just have to find it. If I want to recreate a red outfit, I find a red flower, and mostly it turns out well. Everyone enjoys this kind of art"

Neel Ranaut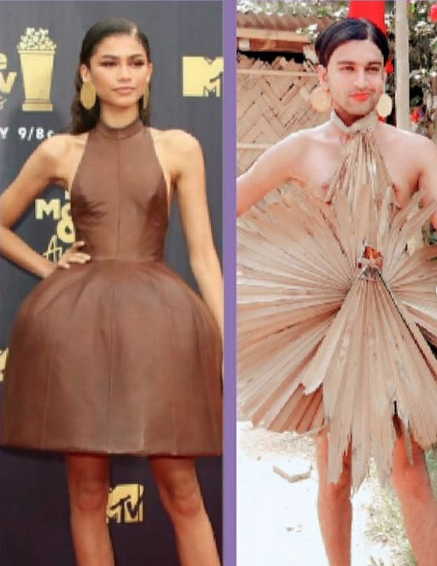 Content Creator by Chance
Neel never imagined or decided to be a content creator. He joined Tik Tok, a video-sharing focused social networking service and started out enacting Bollywood advertisements, like Lux and Lakme and just kept going. He began his instagram journey in 2018 and then there was no turning back for the 26- year-old Village Fashion Influencer.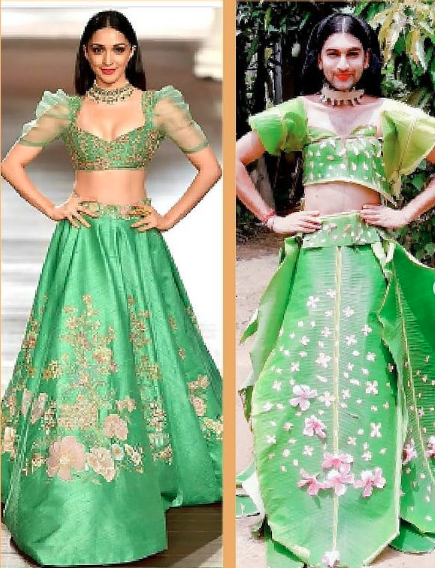 Prejudice
"People in the village do not support me. In fact people go to my friend's parents and tell them to keep their kids away from me because I have no future… But my family supports me and that's what that matters''

Neel Ranaut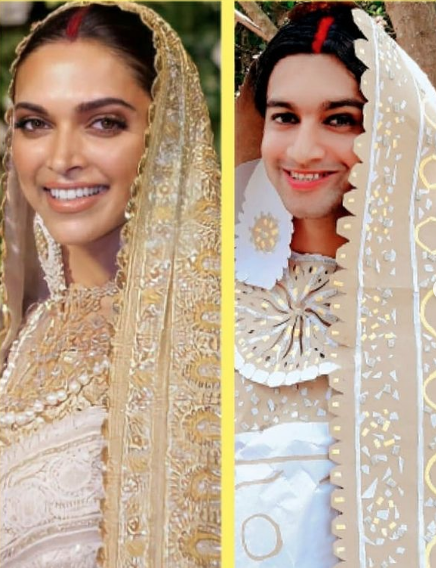 Celebrity Support
Big names in the industry, like Indian actress Disha Patani, costume designer Abu Jani and fashion designer Sandeep Khosla among others, inspire Neel to keep doing better and continue his journey.

" A lot of people say a lot of things to me, but compliments and comments coming from such big names from the industry is what inspires me to keep creating more content and outdo myself in every picture I create"


Neel Ranaut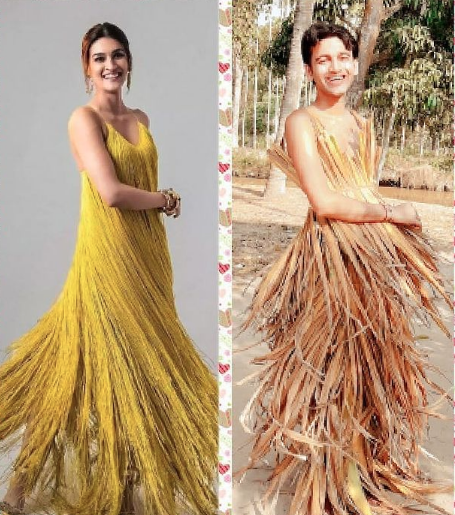 Walking the ramp in the Blenders pride fashion tour in 2020, due to an opportunity given by the ace designer Sandeep Khosla was the turning point in Neel's life. His family started supporting him and taking his passion seriously.
The Future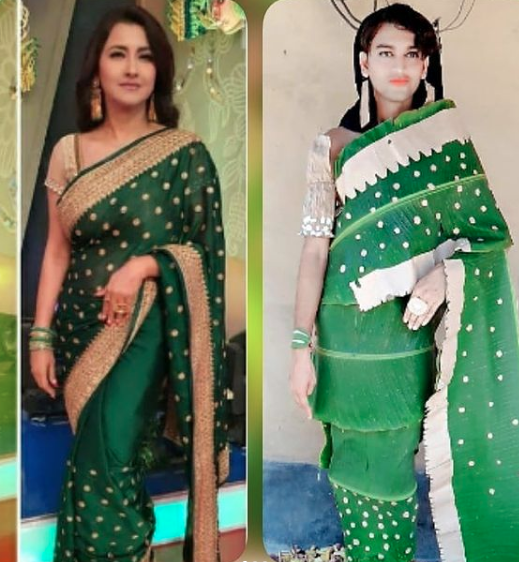 When we asked him what his future plans were, Neel said " I have nothing specific planned for the future. Things will come my way. I just want to work with the fashion industry, be it anything, I won't even mind cleaning but I just want to be there to witness it all. I aspire to become a model and my dream is to walk the ramp with Priyanka Chopra''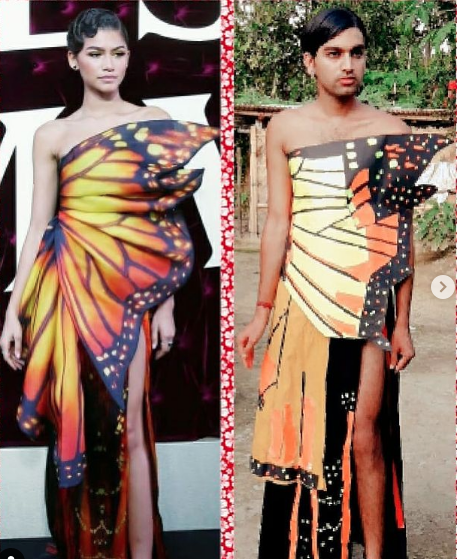 "I want people like me, who might be afraid or embarrassed or facing challenges due to family support to represent themselves and not be afraid"

Neel Ranaut