Karan Johar's Son Is a Little Chef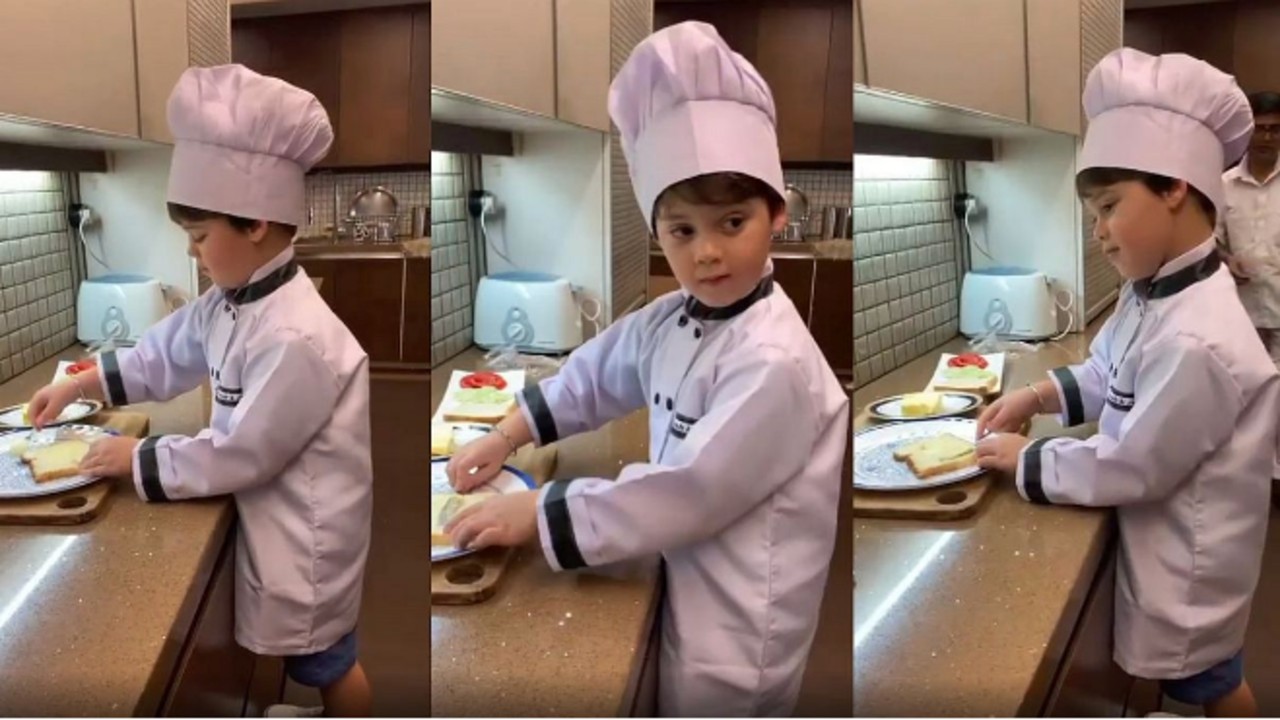 Karan Johar surprised the fans with one of the cutest videos of his son Yash making a vegetable sandwich. In it, the 4-year old boy appears in the middle of his online classes with the assignment being to make a simple food.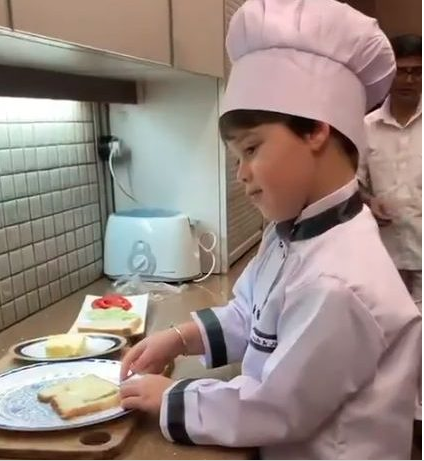 In the video, Yash is donning a chef coat and a chef's hat. He seems to be in what is likely Karan's elaborate kitchen. The famous director is filming and shows the son standing on a simple metal stool, cause he is too young to reach the top. On one side, we can see an open laptop and a teacher issuing instructions and asking him regarding his progress.
Yash first take a slice of white bread and butter it. Then he places thinly sliced cucumbers on the buttered slice. Next he says tomato and adds 3 slices of tomato while clearly enunciating tomato for the class to see. We also see his classmate's call out to him to come closer to the screen and show them his delicious masterpiece!
Karan Johar has two kids, Yash Johar and Roohi Johar, both names after his parents. Yash has his late grandfather's name. And Roohi's name is an anagram of her grandmother's name Hiroo. Both the children were conceived via surrogacy and Karan Johar has often shared videos of his children and their antics.