Malavika Mohanan and the Ranthambore National Park's Tigers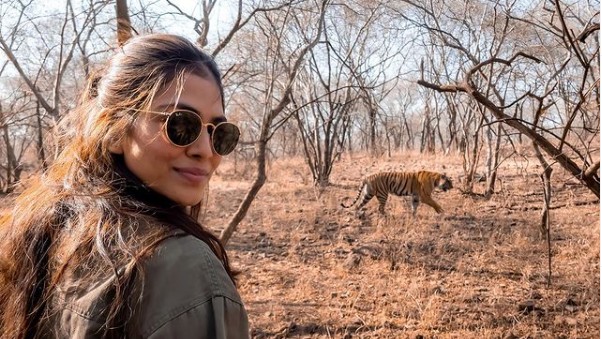 When she took a few days off months ago, Malavika Mohanan decided to honor the natural beauty of his own country. So she chose Ranthambore National Park, in Rajasthan, as her destination. There, among other tours, she went on a tiger safari. During the adventure, the actress managed to film and photograph the mighty feline up close.
"It was such an overwhelming experience to see this majestic animal in its natural habitat and up so close!"


Malavika Mohanan
Situated about 130 km from Jaipur, Ranthambore National Park is located in Sawai Madhopur district in southeastern Rajasthan, which is rich in wildlife.
Bakula
Among the attractions of the place, Bakula stands out. This densely forested region is one of the places where you can spot the Royal Bengal Tiger apart from other wild animals. And even tigresses with their cubs near water bodies during the summer season. Carry a pair of binoculars during your Jeep Safari to spot several wild animals near a number of small pools, water holes and a thick coverage of trees.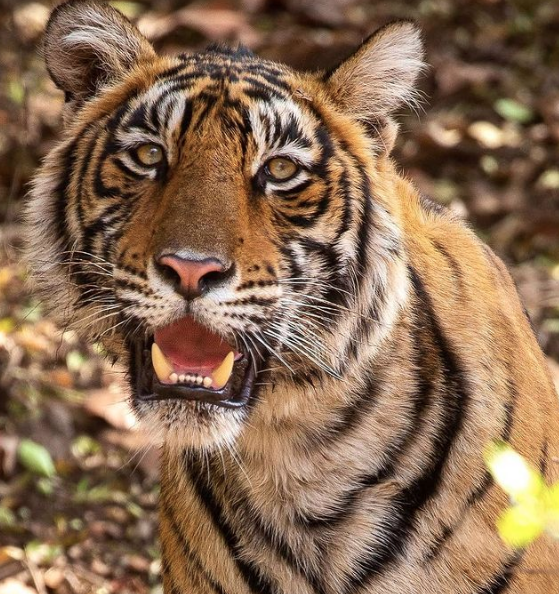 Kachida Valley
It is also worth visiting the Kachida Valley. Unlike Bakula, this tourist destination is located on the outskirts of Ranthambore National Park. The bee hives, the large ant hills, sloths and a large population of panthers make the Kachida Valley a must visit for all photography enthusiasts.