Know What Rakul Preet Singh Eats to Keep Herself Fit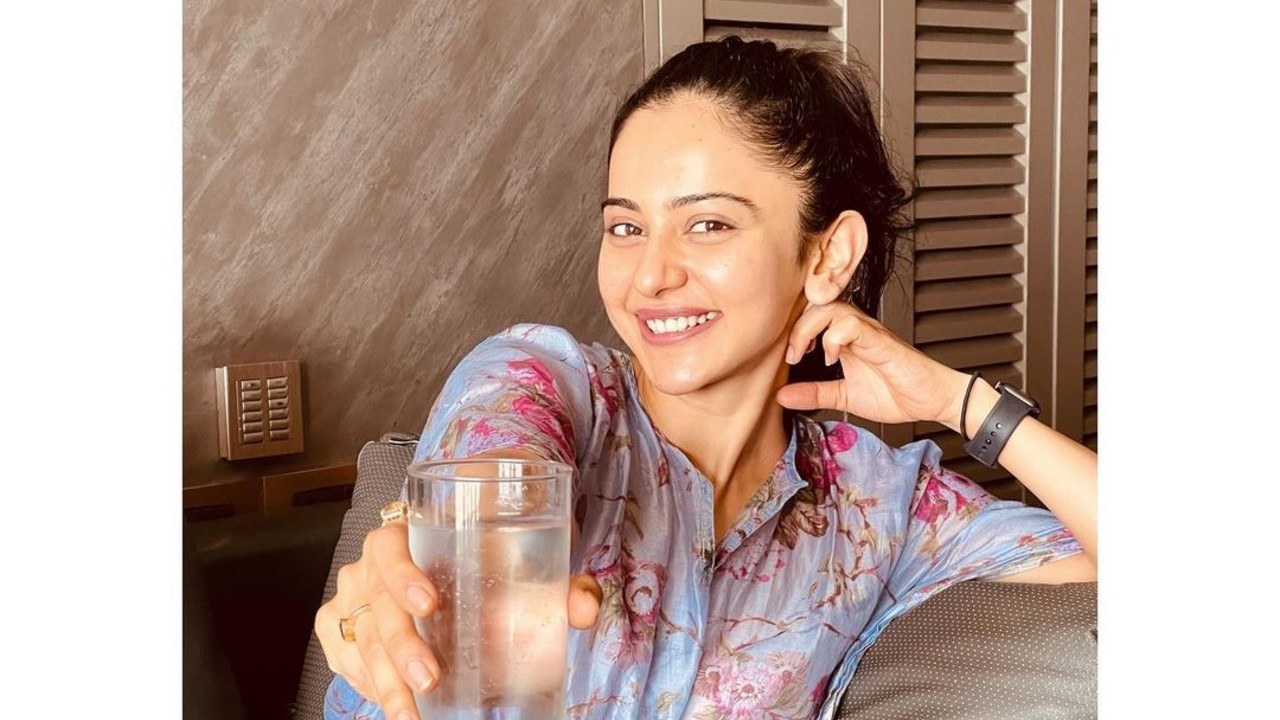 Rakul Preet Singh is a certified fitness buff. The actress often shares glimpses from her yoga and workout sessions with fans. She has also been vocal about living a fit life and shares inspirational posts on the same as well.
The actress also 'enjoys and loves food' in her own words. She often shares pictures from her dining session that are drool-worthy.
Recently, Rakul posted a picture of herself where she appeared to be devouring curd rice. But much to everyone's surprise, it was in fact curd with chia seeds – the best way to prevent bloating according to her nutritionist Munmun Ganeriwal. Her caption read, "Twist to curd rice 😁Enjoying some Indian dahi and chia pudding while Munmun Ganeriwal says the live microbes in dahi and the fibre in chia will help keep my gut happy and free of any bloating. That it leaves me feeling light and cheerful is an added bonus. Must try, guys!❤️Take a look:
If you may recall, a few months ago, the Konda Polam actress had also shared the recipe to her post-workout drink. Sharing the recipe in her Insta stories she mentioned the ingredients, "Whey isolate – protein, Banana – carbs, Flaxseeds – fibre, Cinnamon – antioxidants, Nutmeg – anti-inflammatory."
However, if this article makes you think that Rakul does not have any cheat days, then you are wrong. In one of her Instagram Stories, Rakul was seen enjoying delectable chaat and pakodis. The text read, "Chaat kha ke hue jungle".