Akshay Kumar's Sea-Facing Duplex: What a Place!
Akshay Kumar and his wife Twinkle Khanna reside in a sea-facing duplex apartment in Mumbai's Juhu suburb. The palatial apartment is cozy and filled with art artifacts. Let's take a look inside their luxurious home.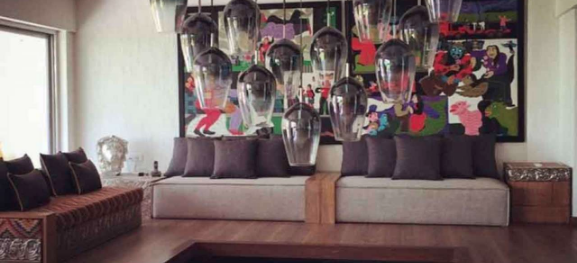 Akshay Kumar and Twinkle Khanna's living room highlights the aesthetic chic and classy.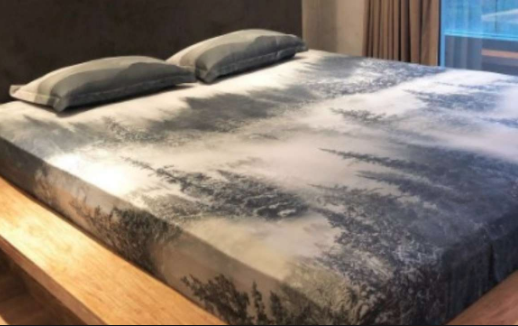 The master bedroom is on the first floor. The bed has a charcoal suede headboard and wooden peripheral panel.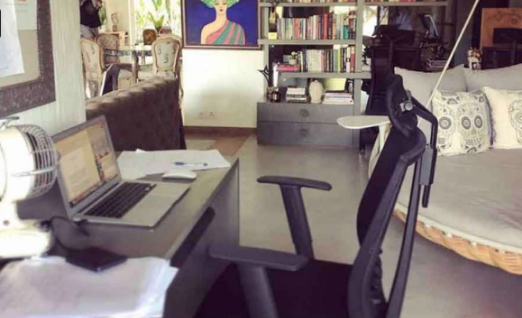 Twinkle Khanna's home office is place done in shades of black and grey and has a large bookshelf.
The place has a lush front garden replete with thick and bountiful bougainvillaea bushes an indoor ponds.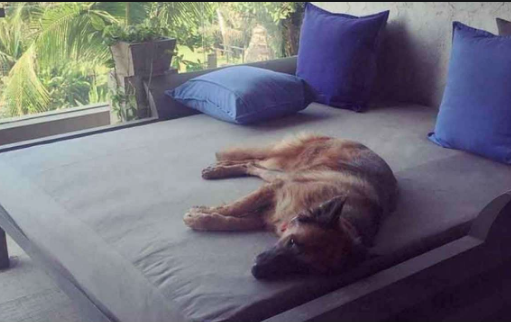 Akshay Kumar and Twinkle Khanna's home has a spacious balcony with Italian style-sofas and a float study table.
Twinkle loves to decorate the house with flowers.