Divyanka Tripathi and Vivek Dahiya: Dinner in the Sky
Divyanka Tripathi celebrated the 37th birthday of her husband, Vivek Dahiya, in a very special way. They went to Dubai and enjoyed a Dinner in the Sky. It's one of the most unique dining experiences one can have: enjoy Dubai's amazing scenes and have an unforgettable dinner on a table suspended by a crane at a height of 50m!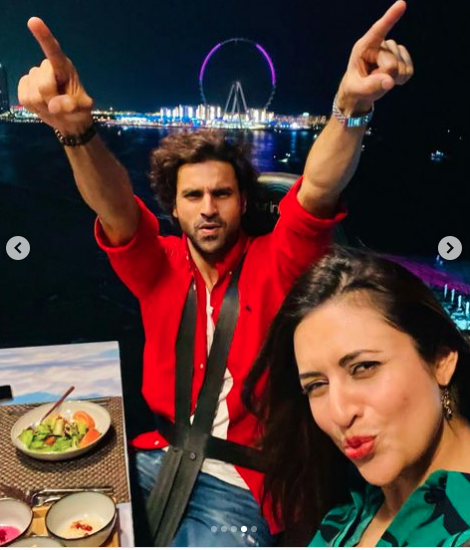 Vivek loved the experience – which he got as a gift from his wife. She wrote:
"Hubby, the best thing about 'your birthdays' is, you are only getting younger. Hope you achieve all that you dream of before you hit teenage! Happy Birthday honey"

Divyanka Tripathi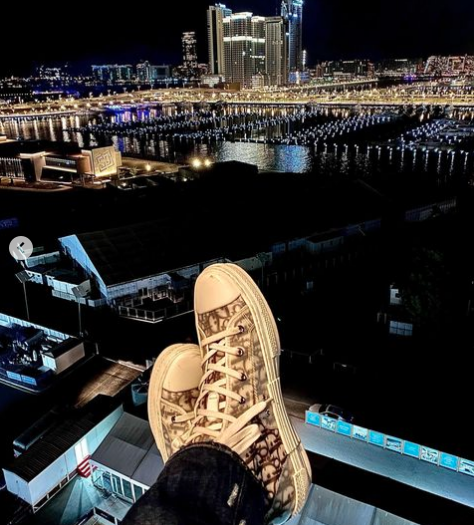 The couple have been married since 2016. According Hindustan Times, recently Divyanka opened up about how her father reacted when the actress told him that she and Vivek were together. The star said: "Dad did raise eyebrows and I hadn't seen him doing that in the case of my earlier 'friends'. This happened because it was clear that Vivek and I were planning to marry. Next, Vivek was interviewed by my dad, sister, and brother-in-law. I too was interviewed by his family in a closed room".