Kishwer Merchantt's Beautiful Baby Shower
Waiting for their first child, actress Kishwer Merchantt and husband Suyyash Rai held a beautiful baby shower. The couple celebrated with great joy and than made sure to share photos and videos of their "Godh Bharai" ceremony on social media.

The day before the ceremony, of course, Kishwer decorated his hands with custom henna designs.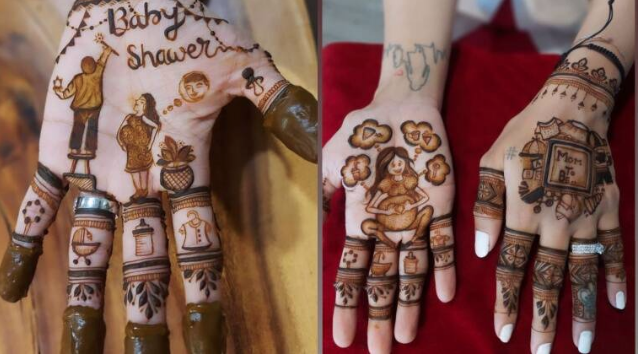 Close friends were present. Rithvik Dhanjani, Pryanca Talukdar, Gurneet Chadha and a few others celebrated with the couple the coming of the baby, which is due to be born next August.

The most beautiful day of my life ❤️
Tell me: girl or boy ? What do you think?

Kishwer Merchantt
For her beautiful baby shower, Kishwer Merchantt opted for a pretty pink suit. However, for the second round of the ceremony, the actress wore a purple dress and completed her look with floral jewelry.