Sunny Leone Enjoys Ski Dubai With Her Family
Sunny Leone enjoyed a fun vacation in Dubai with her family. They did a lot of tours, but they especially enjoyed going to Ski Dubai.
Ski Dubai is an indoor ski resort with 22,500 square meters. The park maintains a temperature of -1 degree to 2 degrees Celsius throughout the year. It is a part of the Mall of the Emirates, one of the largest shopping malls in the world, located in Dubai, United Arab Emirates.
"Ski Dubai with the kids! Only in Dubai can you be at the pool and in the snow in one day!! Love love love @dubai wonderland for kids and adults!!"

Sunny Leone
As hot and humid as it is outside, this park and ski complex brings real snow and lively skiers to the desert. Ski Dubai is a "mountain ski resort" themed attraction and features ramps, jumps, and cable cars. The site has five routes of different extensions and inclinations. The longest route is 400 meters. There is even a cable car with an aerial view of the descents. Snow in Ski Dubai is generated by snow guns at the top of the dome that sprays chilled water. When water comes into contact with the cold environment, it crystallizes, forming snow.
An United Family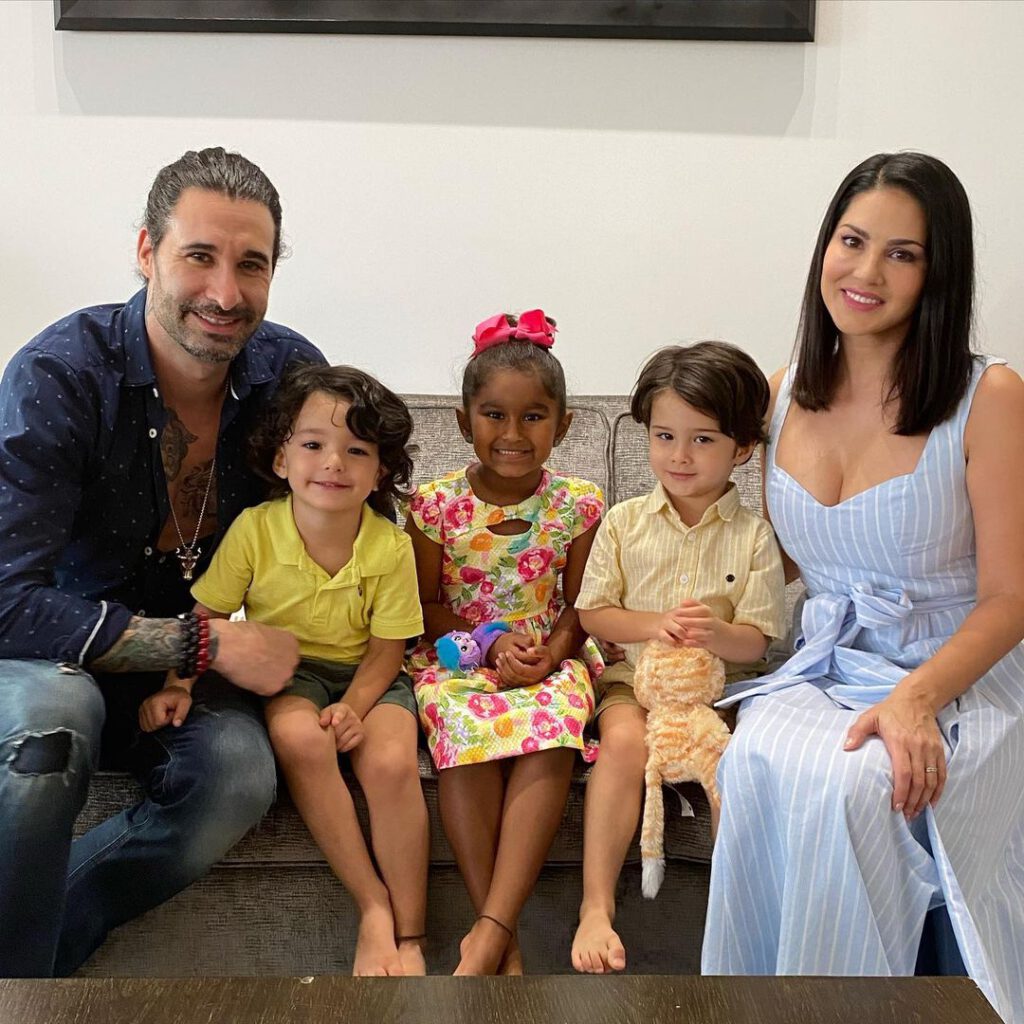 The actress went to Dubai with her husband Daniel Weber and their 3 kids.
"Having three children and working, the work schedule is not easy at all, as they are getting older. It becomes even more difficult to leave because I think they're fine, but I think I have more separation anxiety and I miss them more because they're so busy playing and having fun, usually if I am not home then Daniel makes a point to try and be as home as much as possible."