Janhvi Kapoor Gives Ranveer Singh a Fun Belly Dancing Lesson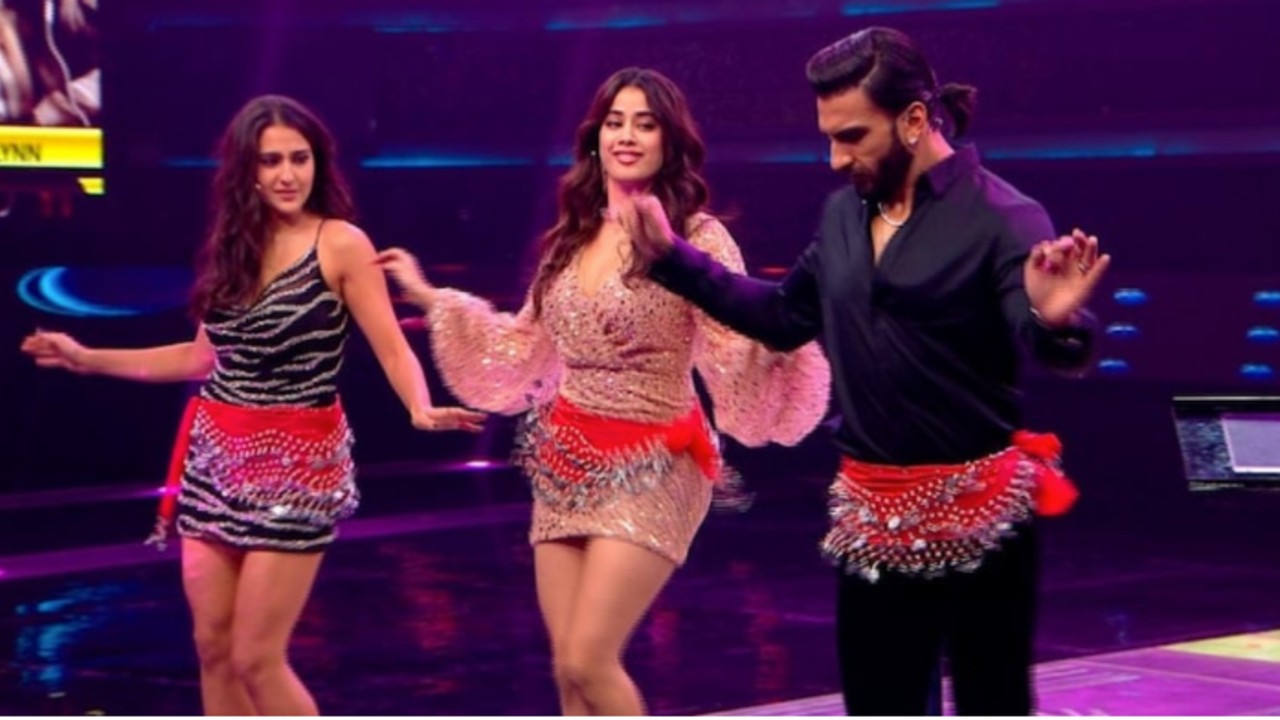 Janhvi Kapoor and Sara Ali Khan had a fun appearance on The Big Picture. They shared several anecdotes in the episode. But one of the things that stood out was Janhvi teaching belly dancing to Sara and the host Ranveer Singh.
It was so funny to see Ranveer with a belt slung around his waist, trying to copy Janhvi's moves as she displayed her exceptional skills to the beat of the famous song Dilbar Dilbar.