Malaika Arora and the Pleasure of Eating Well
Malaika Arora is one of the most popular fitness celebrities in Bollywood. In addition to practicing daily exercises and yoga, she follows a healthy diet. The actress also often shares glimpses of her routine with her 14 million followers on social media. And the one thing which we have learned from seeing her posts and stories is that she is a self-confessed foodie! The star often enjoys various kinds of cuisines.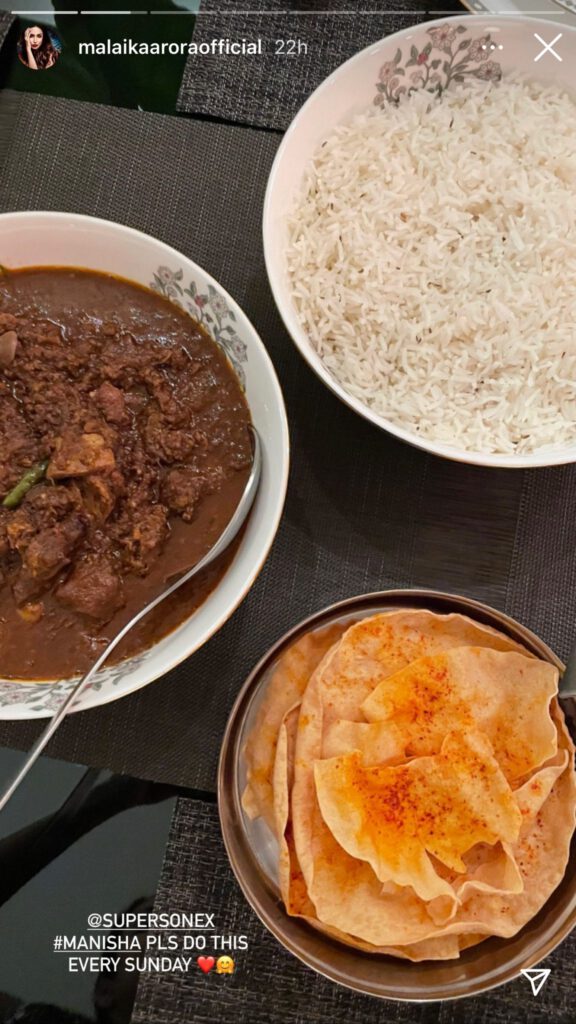 Every now and then, the actress enjoys a good home-cooked meal. Recently, she shared an image where you can see a yummy chicken curry with rice and crispy masala papad.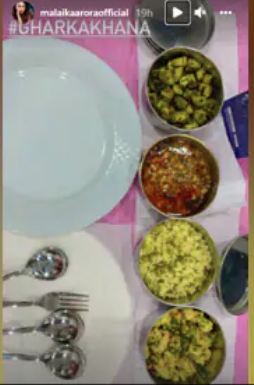 Malaika also shared a photo of her delicious 'dabba' that included a variety of Indian staples! Her lunch Dabba included bowls full of evergreen veggies like gobhi sabzi, aloo sabzi, bhindi, and as for the legumes, Malaika chose a spicy looking lobia dal.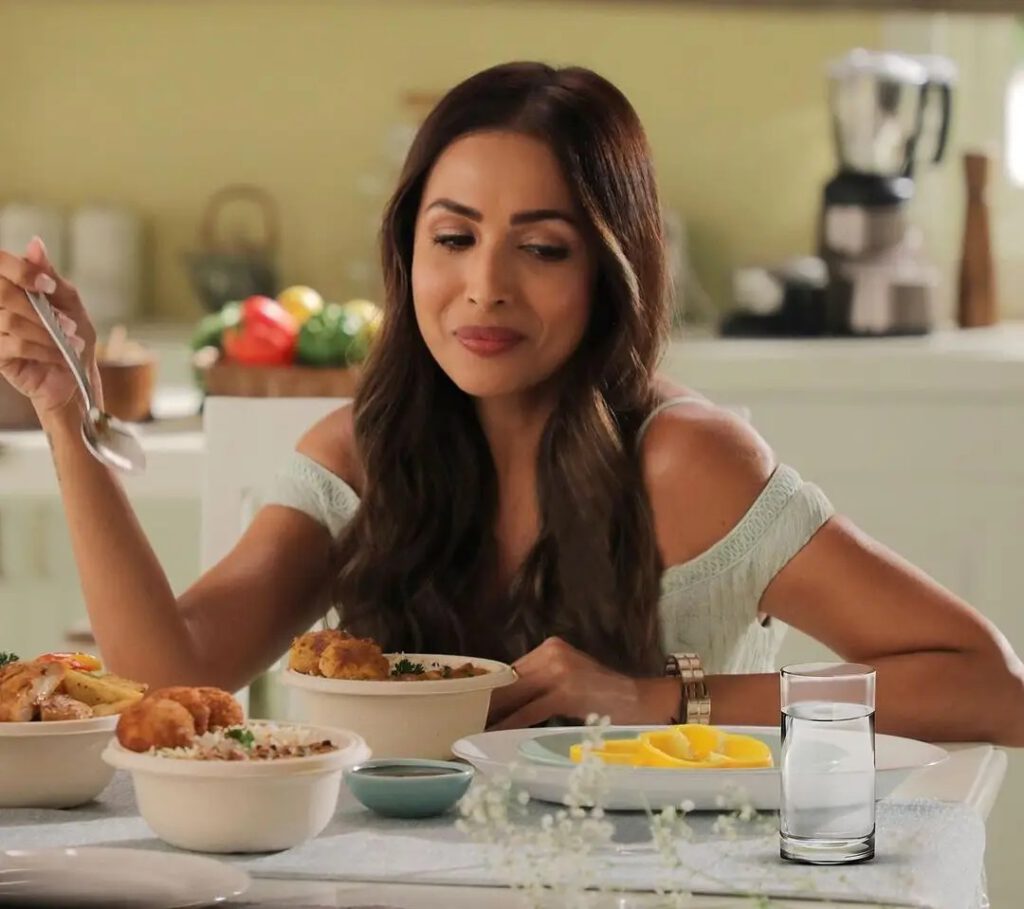 "Wholesome Food for all my meals and at least 8 glasses of a water a day! I like to keep it that simple"

Malaika Arora