10 Shocking Revelations on Koffee With Karan: 'Brostana' episode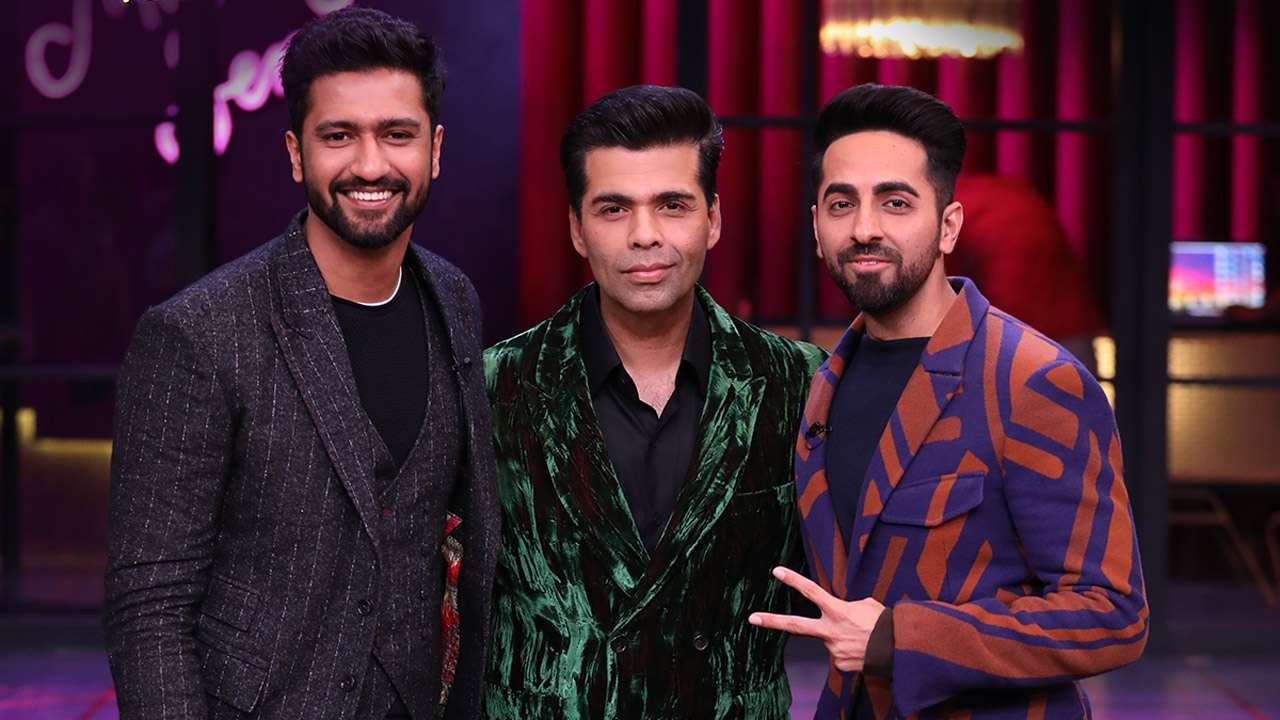 Bollywood Debut
1. Ayushmann Khurrana had turned down 5 films before making his Bollywood debut with Vicky Donor. He wanted his debut film to be the one with which he can make a mark and pave his way up in the industry. Well, we can't deny the fact that he was right.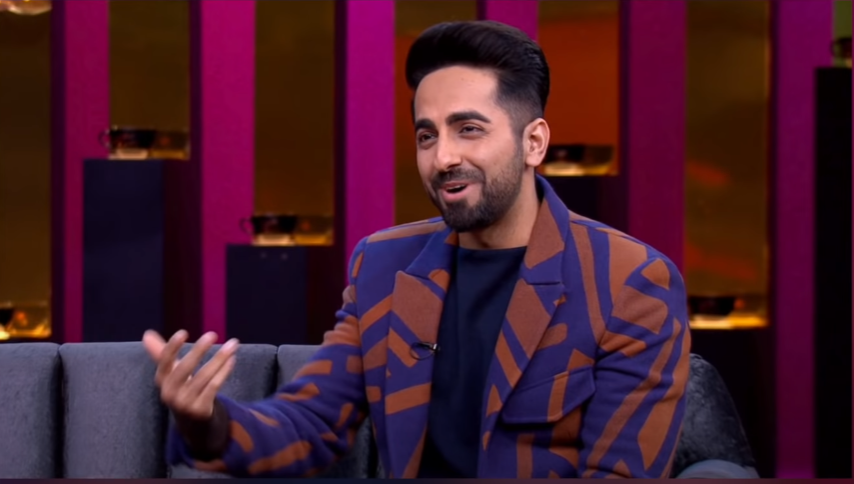 Flirting
2. Vicky Kaushal is not an expert when it comes to flirting or picking up hints. This comes after Vicky told an incident about a girl who flew down from another city to hook up with Vicky at a party, but he ended up falling in love with someone else, oblivious of the intentions of the other girl.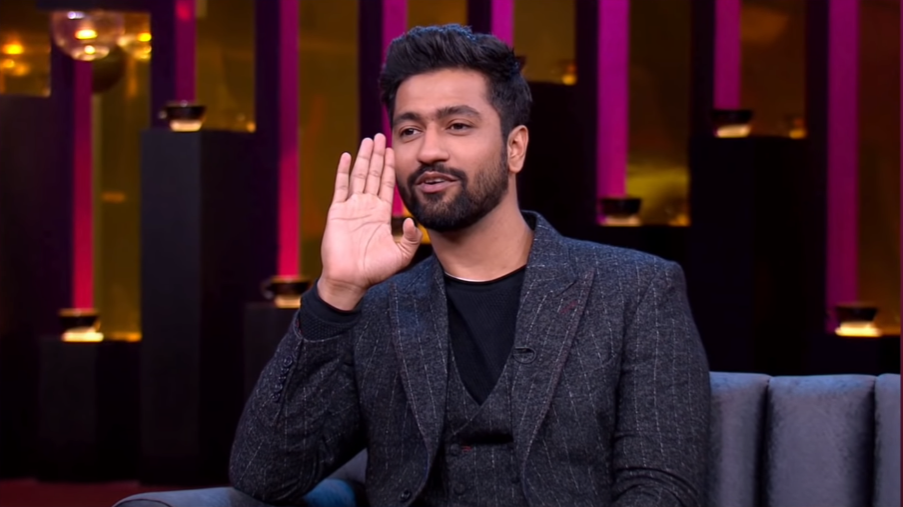 Karan's original name
3. Karan Johar was originally named Rahul Kumar Johar for the first 12 days, until his mother had a dream suggesting his name should be Karan. His full name is Karan Kumar Johar!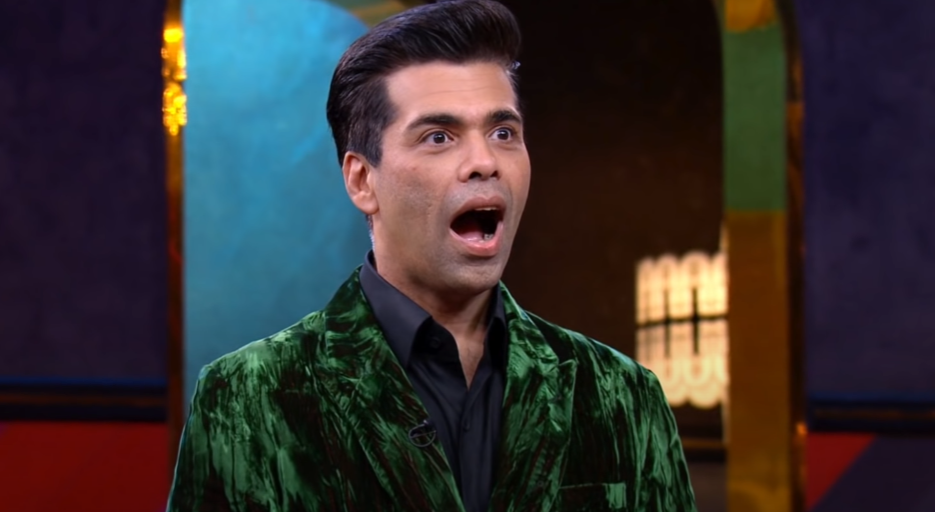 Ayushmann's original name
4. Ayushmann was originally named Nishant for 3 years. His cousins referred to him as Nishu which was his nick name. While enrolling him in school, his name was changed to Ayushmann.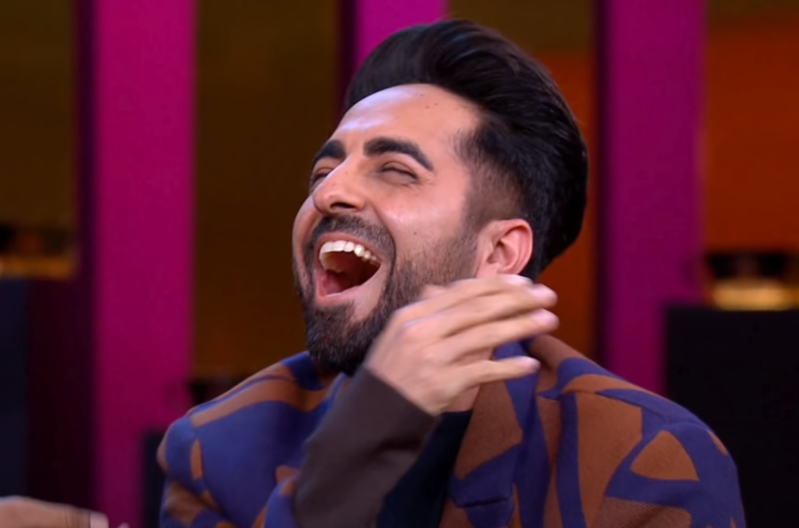 Vicky gets drunk
5. Vicky Kaushal got sloshed to shoot a scene. Well, there are some privileges to every job aren't they?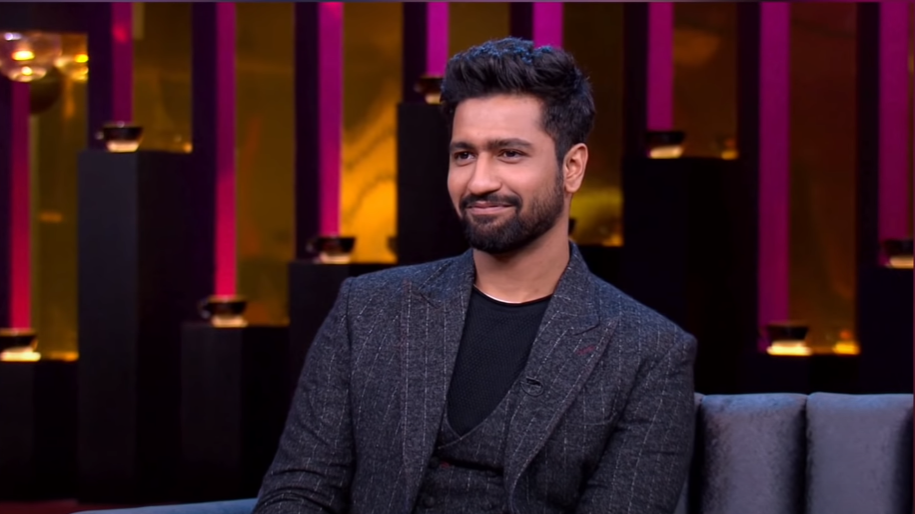 Ayushmann's crush
6. Ayushmann Khurrana has a huge man crush on Ranbir Kapoor. Who wouldn't. We side with you on this one Ayushman.
Horror Films
7. Vicky Kaushal is scared of horror films! We are scared to watch them alone too!
Sperm Donor
8. Ayushmann donated his sperm for real, during a task in Roadies. 3 out of 5 samples were selected, and Ayushmann's was one of them. Shoojit Sircar was surprised to discover this when he decided to cast him for Vicky Donor.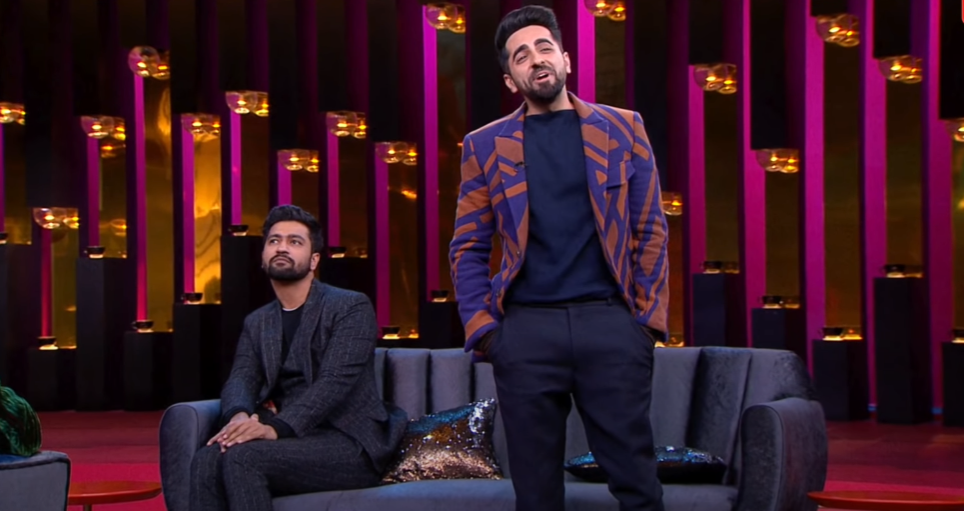 SRK praises Vicky
9. Vicky Kaushal received a call from Shah Rukh Khan in the middle of the night after he watched Lust Stories. King Khan was all praise for Vicky, who could not sleep all night after answering the call.
Ayushmann and KJo
10. In 2007, Ayushmann had asked KJo for his contact number as he wanted to enter films. KJo gave him Dharma Production's number. When Ayushmann called on the given landline number, he was told they don't audition outsiders. KJo was unaware of this incident, until Ayushmann brought it up on the show.